Project Portfolio
Manager
Managing Bachelor and Master's degrees. Planning ahead, Excel and continuous improvement. 2017-
When I was at high school, doing my double degree, my studying counsellor told me not to think about passing both Matriculation Examination and Electrician vocational degree in three years, because my study choices contained long syllabus of both mathematics and physics. I thought, that what would be more fascinating than pursuing something that sounds so impossible? Thereafter, I made up my mind and set up a goal to graduate in three years. And so I did.
Couple years ago I was in the same kind of situation when my university started. I felt exhausted because I didn't feel that there were enough motivation for me with the template studying schedule. Therefore, I decided to challenge myself and see, can I do my bachelor's degree in two years? I ended up to graduate in spring 2019, in two years.
What I want to say is, that I enjoy challenges. I enjoy to pursue something that feels at first impossible to accomplish, but afterwards proves to be just another part in my long journey. And luckily, I am able to share this journey with unique, empowering and inspiring people.
The first picture summarizes, how my studying planning is related to managing project business.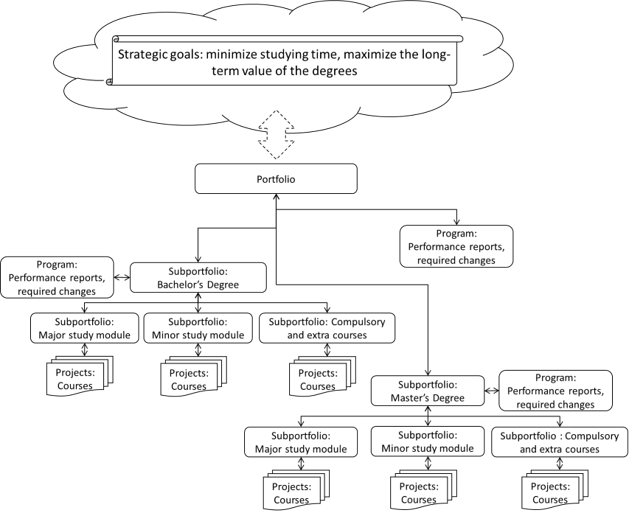 The following picture shows my very first drafts of managing my studies back in 2017 for both B.Sc. and M.Sc. studies. After that, implementation have got additions with daily, weekly, periodly and yearly analyses and plannings of my studies, all driving towards ignorance minimization. This makes my performance analysis more objective, which reflects directly to better well-being, and increases the studying speed.
2 full years were cut off from my 5 year B.Sc. + M.Sc. university studies with this.